ENJOY EARNING MORE WITH THE AREA'S MOST COMPETITIVE RATES
Your financial growth is our top priority. That's why we are thrilled to introduce our new deposit options, designed to maximize your earnings and help you rise above inflation!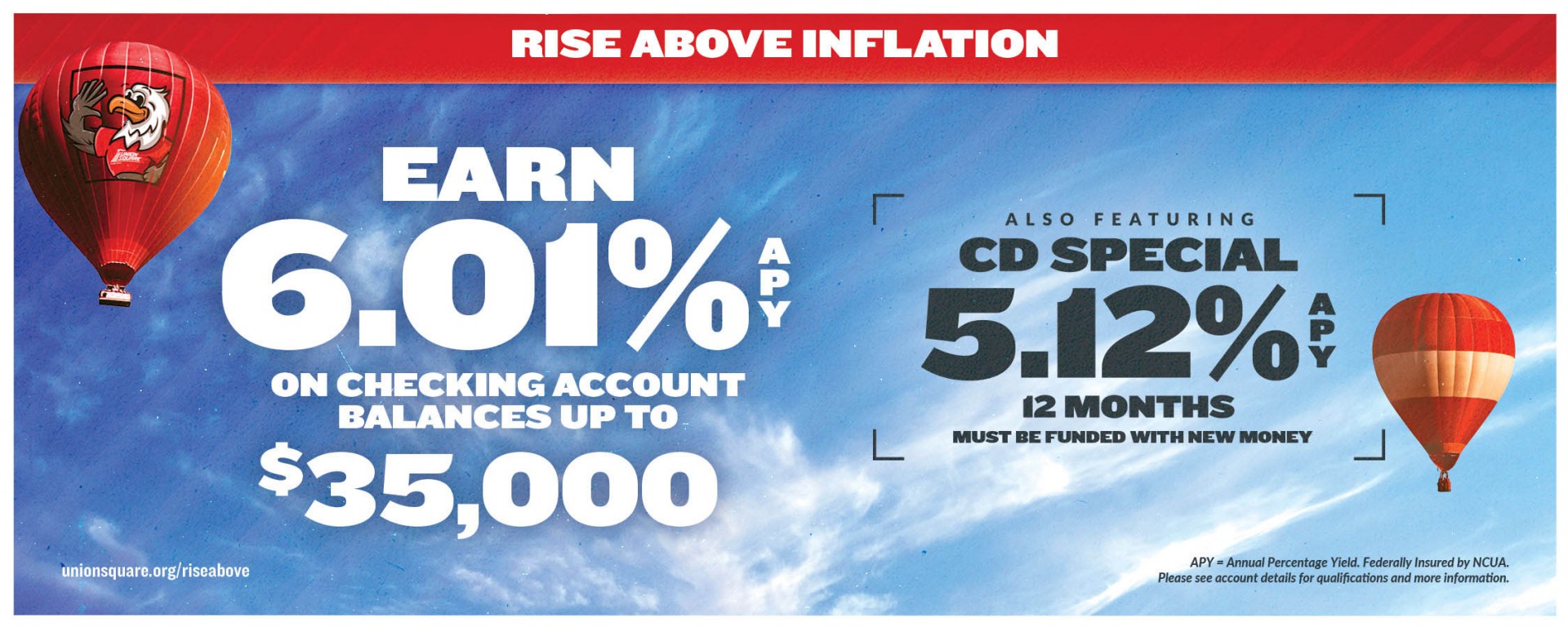 Kasasa Cash®
A high-interest checking account with no monthly service charge that pays better than CD rates!
Earn 6.01% APY on checking account balances up to $35,000.
Earn 1.50% APY on checking account balances over $35,000.
Kasasa Saver®
Link a Kasasa Cash or Kasasa Cash Back® account to a Kasasa Saver account and begin saving the easy way.
Earn 2.00% APY on balances up to $50,000.
Earn 1.50% APY on balances over $50,000.
5.12% APY Special 12 Months CD
Lock-in our most competitive rates and let Union Square pay you!
Unlimited cap
Must be funded with new money
Get Started Today
Our dedicated team is ready to assist you! If you have any questions, please call our Contact Center at (940) 720-8000 or visit any of our branches.